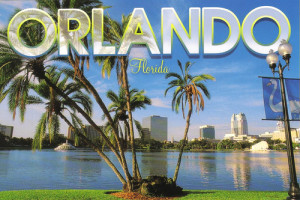 For many years, Naomi Loomis has traveled to Orlando, Florida with her family to enjoy the wonderful magic of Disney World. Many families travel to Disney World for vacation, but fail to experience the rest of what beautiful and sunny Orlando has to offer. Listed below are some of the most fun and entertaining places to check out in Orlando outside of Disney.
Harry Potter World
The Harry Potter series is a favorite among many children as well as many adults. Universal Orlando has transformed the magical, fantasy world of Harry Potter into a reality. Visit the incredible Hogwarts castle and travel through Hogsmeade at Universal's Island of Adventure. At Universal Studios, walk the streets of Diagon Alley and visit Ollivanders to find your perfect match for a magic wand. You can even travel back and forth to both parks on the  the Hogwarts Express. Harry Potter World is a wonderful place for families and adults to recreate the fantasies they had while reading the Harry Potter series.
Discovery Cove
Located on the outskirts of Orlando, Discovery Cove is a theme park owned by SeaWorld where guests have the opportunity to interact with a wide range of marine animals and aquatic life. The Discovery Cove park is complete with beaches, waterfalls, and a unique rainforest landscape. There is also a coral reef where guests can swim with thousands of colorful tropical fish. There is also a free-flight aviary containing over 250 different tropical birds from parrots to toucans and more. One of the most popular attractions at the park is Dolphin Lagoon where guests have the opportunity to swim and play with bottlenose dolphins.
The International Drive (I-Drive)
The International Drive, commonly referred to as I-Drive, is the main tourist strip in Orlando, Florida. Stretching for 11.1 miles, I-Drive is filled with tons of fun and entertainment for people of all ages. While exploring International Drive, you will find great dining and shopping options, theme parks, and many other sources of family fun and entertainment.
These are just a few of the great vacation destinations Orlando, Florida has to offer. Orlando is packed with beauty scenery, parks, restaurants, and more that many Disney-goers have yet to explore. If you have been to any of these parks or have any other suggestions, leave a comment and discuss below!